Vinyl Flooring in Belleville, IL
Are you searching for a stylish, durable flooring material where little feet and paws won't easily stain its surface?
The overall ease of maintenance of vinyl flooring drastically reduces the time it takes to handle your interior cleaning needs. By spending less time cleaning up messes and maintaining your flooring, you'll have more time for what matters most to you. Our extensive vinyl collection offers materials that are extremely durable. Our flooring specialists are happy to guide you every step of the way—from selection to vinyl flooring installation.
Choose from a Variety of Vinyl Flooring Options
Vinyl Plank Flooring
If you love the look and feel of hardwood, but need a floor that will hold up to spills,
vinyl plank flooring is a great choice!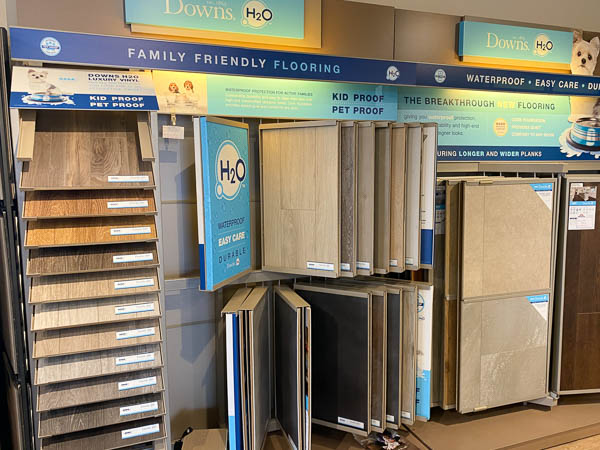 Our Downs® H2O luxury vinyl tile. Ultra-realistic looks – natural wood and stone
looks so real that you won't believe they're vinyl. The perfect choice for rooms where
other surfaces won't stand up – including kitchens and baths.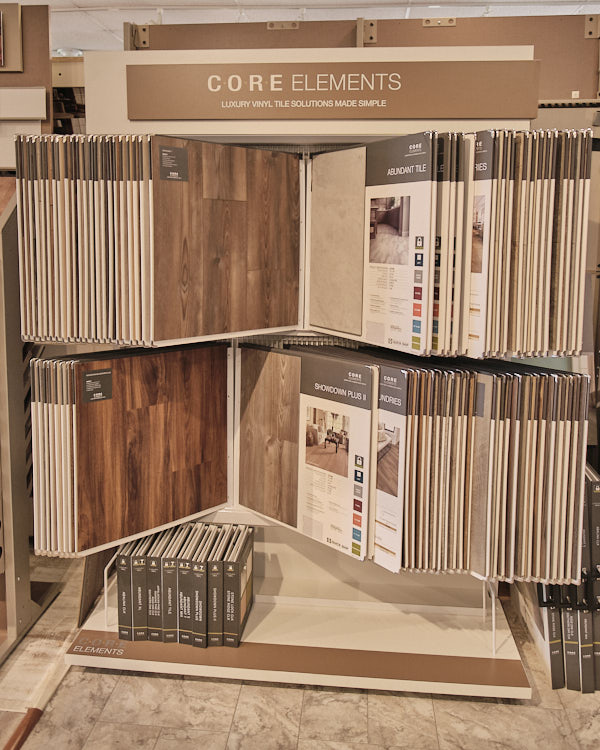 Core Elements LVT collections include great wood designs with widths from 5" to 9"
and mixed widths. The stone visuals expand the design options and all these floating
luxury vinyl floors are perfect for any room in your home or office.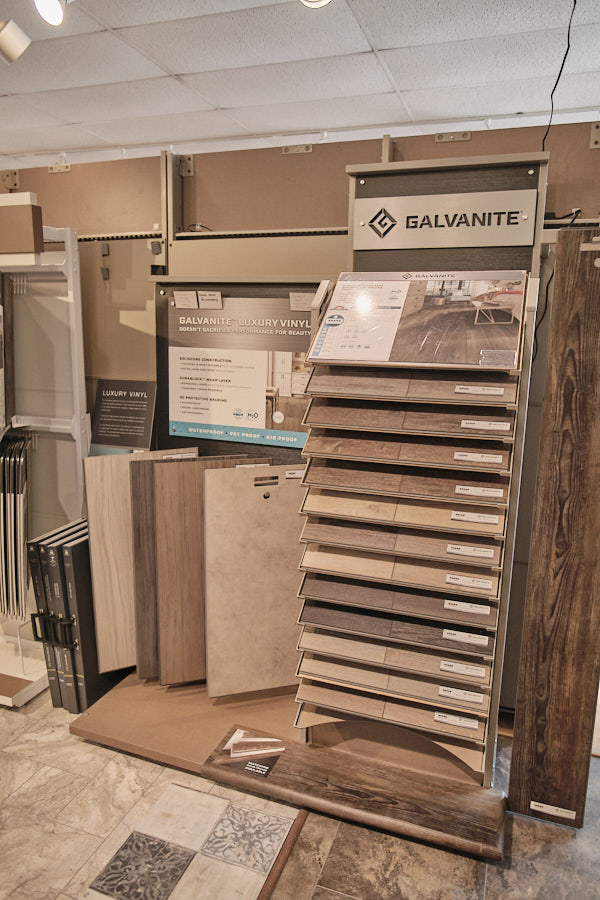 Galvanite is the toughest luxury vinyl plank flooring available.
Spills, kids, pets, life at home or work can happen on this durable floor.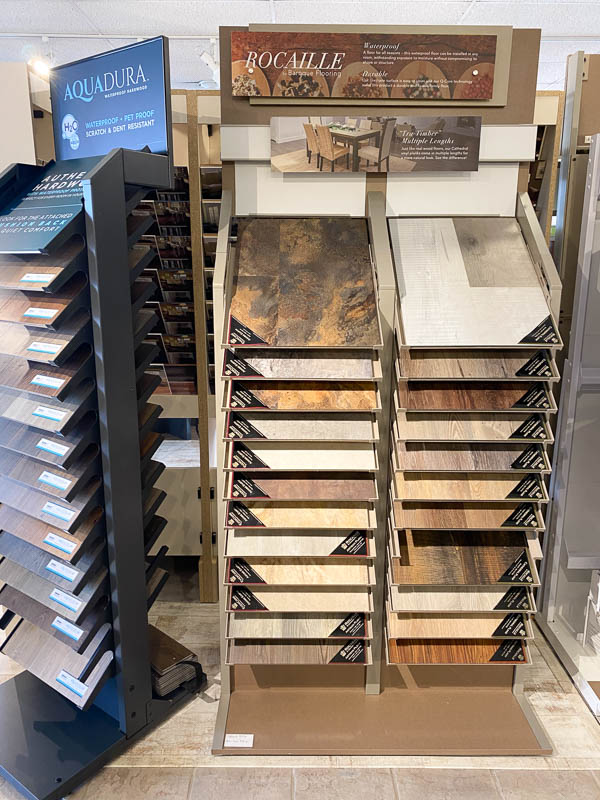 Baroque (stone look). Baroque (wood visuals) Use the links to take a look at their collections!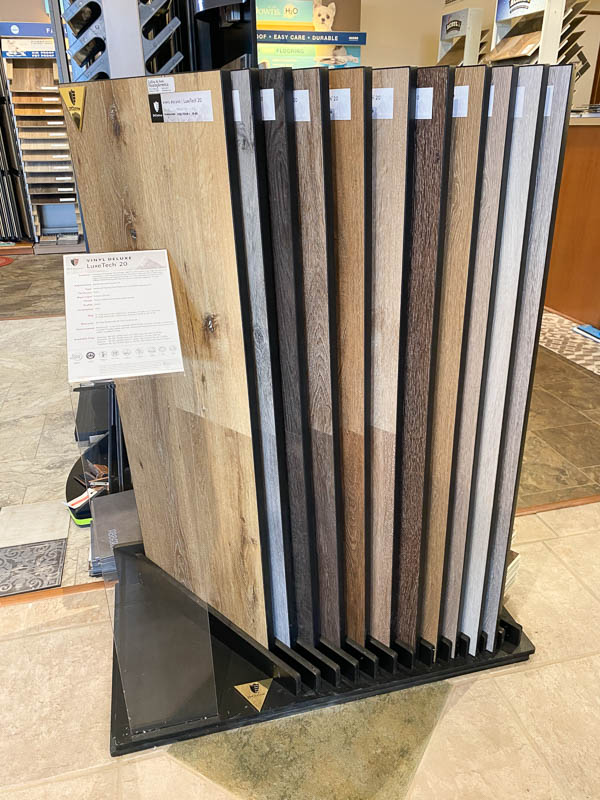 LuxeTech 20 from DuChateau with realistic visuals from high variation patterning
and embossed in register technology. Low VOC certified, anti-microbial with a
HushWalk Underlayment and even Phthalate free plasticizers.
Residential and Commercial use.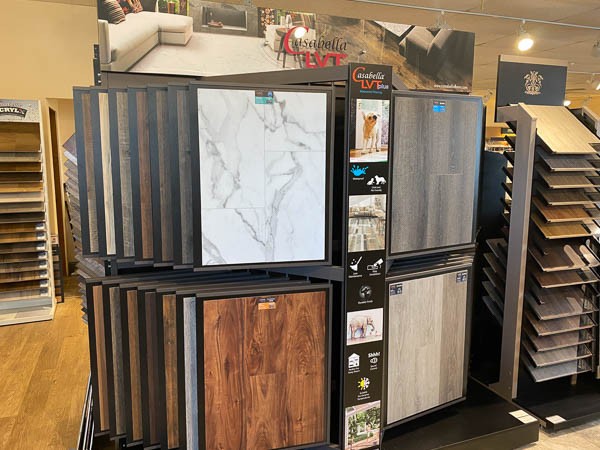 Casabella LVTplus Waterproof Flooring is child and pet friendly and is perfect for
every room. Collections include: ScubaSeal, ScubaSeal Tile, FirmFit XXL, Novocore
Premium, FirmFit and FirmFit contract.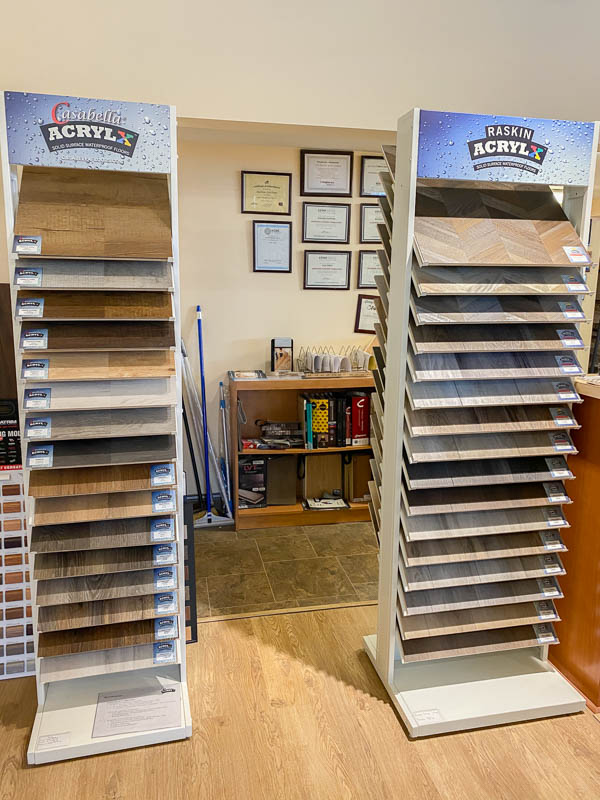 Acrylx from Raskin.Acrylx is 10x more impact resistnat than most other flooring and
is durable for the home and strong enough for most commercial applications.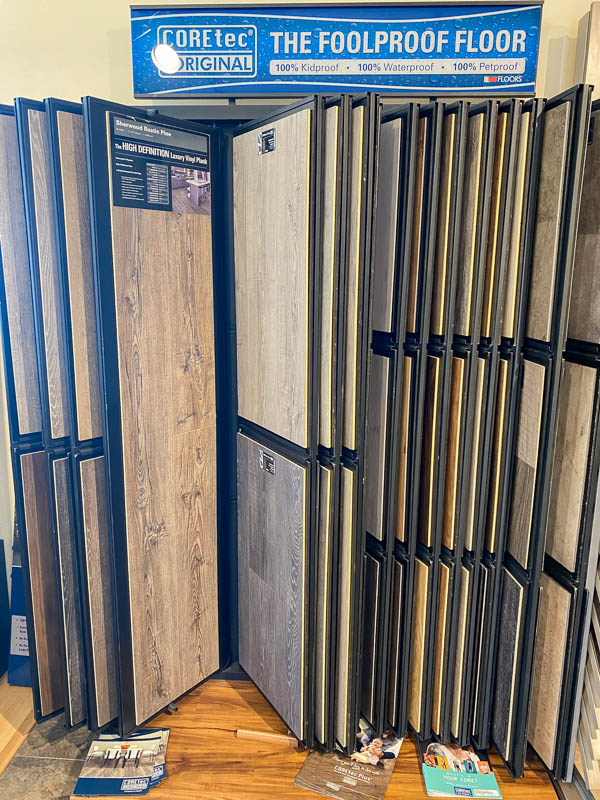 COREtec Luxury vinyl plank and luxury vinyl tile in a variety of styles and colors.
Design choices to fit any decorating theme from traditional to farmhouse.
Vinyl Tile Flooring
Vinyl Tile Flooring: Great looking floor with visual designs like stone, marble,
slate, and wood. Recommended for kitchens, bathrooms, laundry rooms where
its waterproofing capabilities will shine most.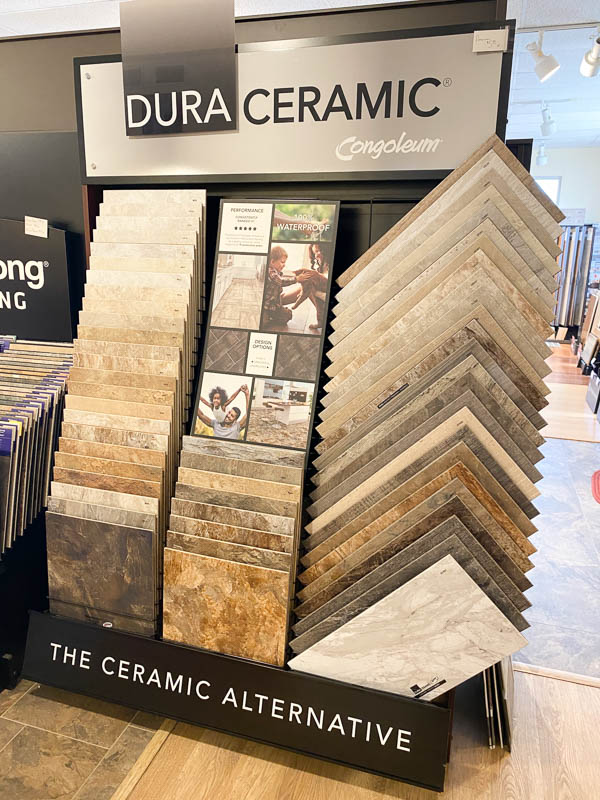 Duraceramic from Congoleum is inspired by nature and designed for your life.
DuraCeramic floors are strikingly realistic and extremely practical with all the
benefits of modern technology and innovation. DuraCeramic comes in two size
formats, Origins in 16" x 16" and Dimensions in 12" x 24"
PURSTONE and Alterna by Armstrong Like stone, ceramic and porcelain, Alterna
Engineered Tile flooring is incredibly beautiful and durable. But its comfortable
surface makes Alterna warmer to the touch, kinder to your feet, and easier to
care for in any room of your home.

Sheet Vinyl Flooring
Vinyl Sheet Flooring: Easy-to-install, this product is the perfect choice for homeowners searching for a durable material on a budget. Vinyl sheet flooring comes in basic patterns or designer styles to compliment your home.
We have on display Sheet Vinyl collections from Tarkett, Congoleum, Armstrong, Mannington and more.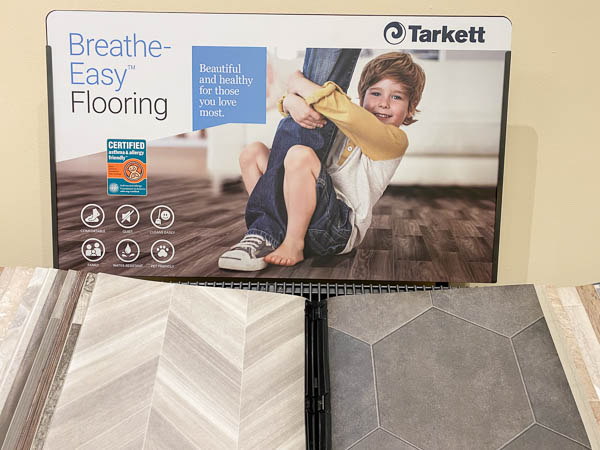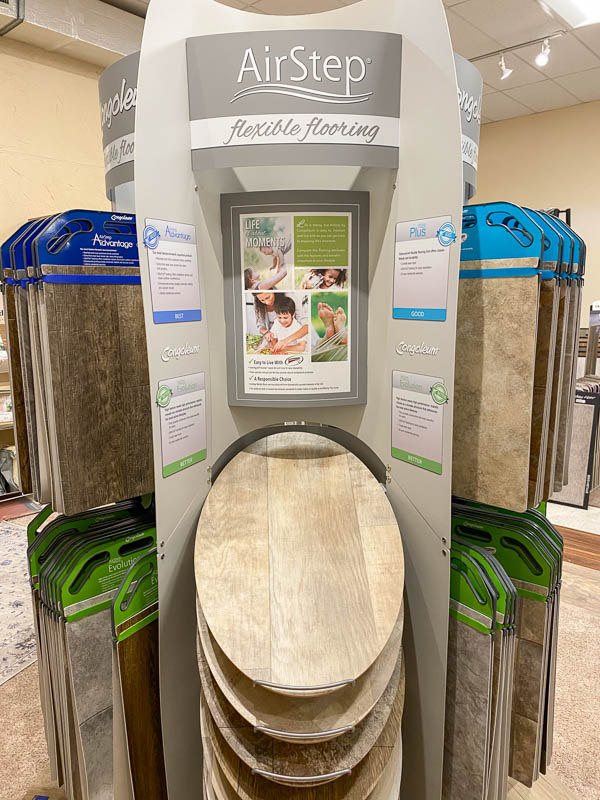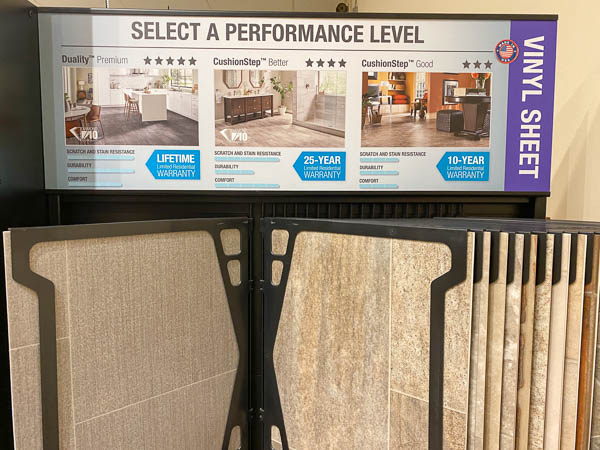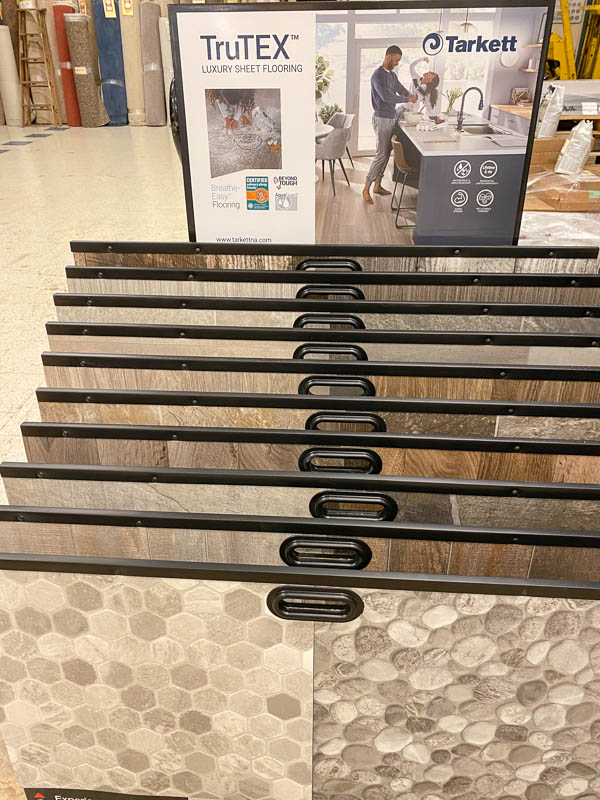 Let Us Handle Your Vinyl Flooring Installation
Once you and your family have chosen a vinyl product that suits your budget and your tastes, our team will carefully consider how you want your purchase installed. Adding new flooring can be a tricky and time-consuming process, and without the proper tools and experience, it can be difficult to know where to begin. Thankfully, our team offers professional vinyl flooring installation services to ensure our clients' selections are laid perfectly into place.
Let our skilled installation crew ensure your new vinyl floors look and perform according to our very high standards. Each piece is cut and shaped precisely to fit in rooms of any shape or size. Whether you've chosen sheet, tile, or vinyl plank flooring, our contractors are sure to exercise tried-and-true installation methods to leave you with a beautiful new home addition. When you put our locally preferred contractors to work for you, rest assured that we won't consider your project finished until we've earned your total satisfaction.
Your dream for your home begins with a Collins floor. Make your home simply beautiful!

Vinyl Plank Flooring
Contact our specialists for more information about our vinyl flooring products. We proudly serve homeowners in the communities of Swansea, IL and Belleville, Fairview Heights, O'Fallon, Shiloh, Mascoutah, Scott Air Force Base, Freeburg, Millstadt, Caseyville, Collinsville, Maryville, Glen Carbon, Smithton, Waterloo, and the surrounding Metro East community.