Elegant Luxury Vinyl Plank Flooring in Belleville, IL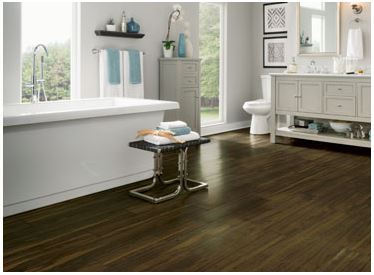 At Collins Flooring America, we believe that value is a vital part of refinement. When you purchase new floors for your home, you want to get the quality and luxury of a premium flooring material, but you also want to protect the long-term worth of your property and avoid spending more than necessary to achieve the look you want.
We help homeowners with discerning taste strike the right balance between value, performance, and appearance by providing an alternative to expensive and high-maintenance flooring options like natural hardwood. Our luxury vinyl plank flooring in Belleville, IL, is a great option because it provides you with:
Enhanced Value
Increased Durability
Distinct Beauty
Modern Comfort
Improved Ease of Use
Carrying the Area's Top Brands
Saving money doesn't require a drop in quality when you shop with us. We carry leading brands that provide top-quality flooring. Rely on our selection and service when you want access to respected names like:
If you aren't sure what brand is right for your space, we also have experts on hand to offer professional insight into the wood look vinyl plank options available in our showroom. With our knowledge, you can make the right choice for your home.
Our flooring team helps you understand the broad advantages of vinyl planks, as well as individual differences between brands. You get the look you want without having to settle for anything less than top quality because of a limited available selection. Thanks to our industry expertise, you can also trust in the quality of every brand we carry.
Vinyl that Stands Up Under Pressure
One of the most substantial advantages of vinyl is its resistance to multiple forms of damage. Our floating luxury vinyl planks capture the elegance of more expensive wood planks without ever needing to be polished or refinished because of wear. They also effectively resist potential damage sources like:
Moisture
Stains
Scratches
The time and money you save on upkeep allow you to enjoy your new floors with confidence, even in a busy household with children and pets. In addition, the expertise and guarantees available exclusively through our store give you the extra layer of assurance that your flooring experience will exceed your expectations.
When you complete your flooring project with us, we offer a range of satisfaction-focused warranties and professional vinyl plank flooring installation that makes the most of any product you choose.

Contact us today to discover the value and versatility of our vinyl planks. We proudly serve Belleville, IL, and the surrounding areas.