Water Resistant Laminate Flooring in Swansea, IL
As one of the most attractive and durable floor fashions now on the market, this flooring is becoming increasingly popular among property owners in our community. We encourage you to check out samples and schedule a complementary measure and estimate. Our installers are skilled and knowledgeable to make your home simply beautiful. If you are someone who likes to do your own work, we are here to help you with solutions.
RevWood Plus gives you wood without compromise. Along with all of the benefits of RevWood, it is also waterproof for easy cleaning and comes with Mohawk's All Pet Plus protection. Perfect for families with children and pets, RevWood Plus offers all the wood beauty you desire with the serious performance you need for any room in the house. **** RevWood is made in the United States. ****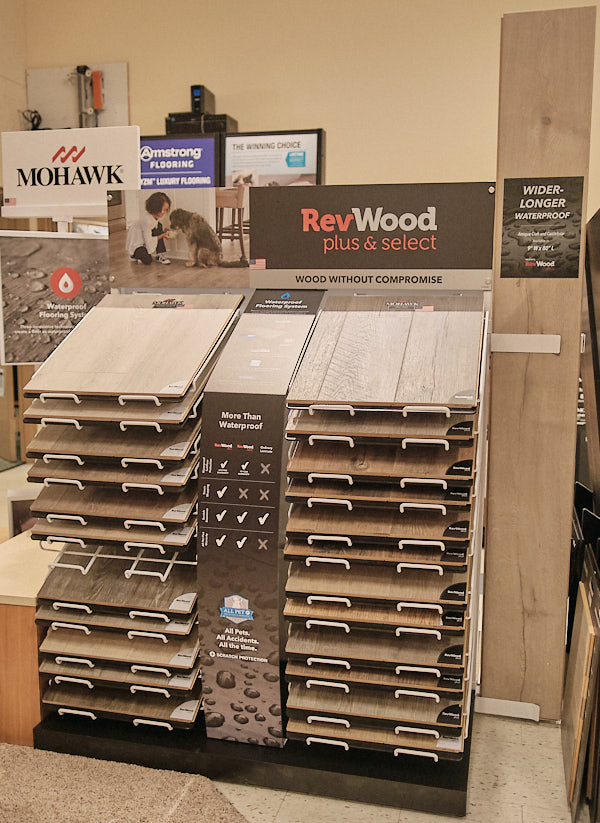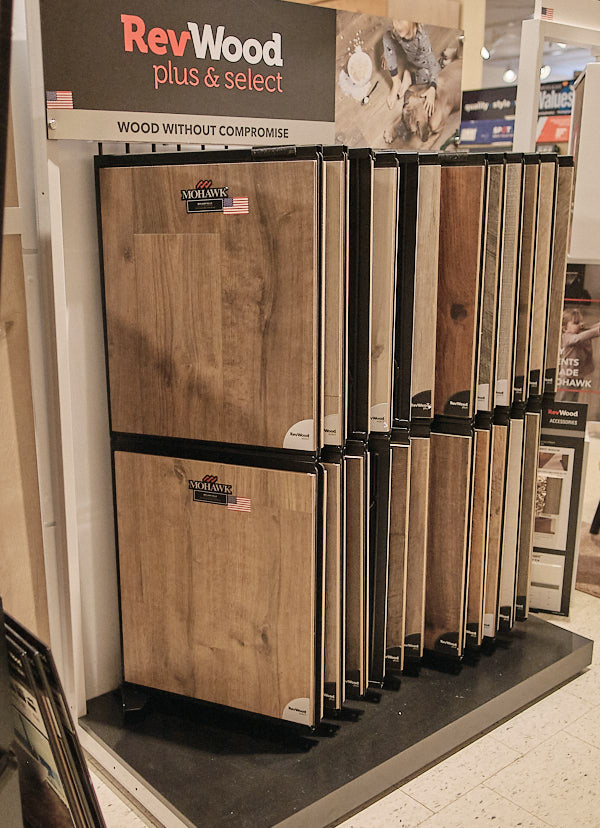 Mannington - Award-winning Restoration Collection® now features our SpillShield®Plus Waterproof Technology. No need to worry about spills, melting ice cubes, water dripping dogs and more which makes it great for kitchens, bathrooms, laundry rooms, and mudrooms. ***The entire Restoration Collection® is made in the USA***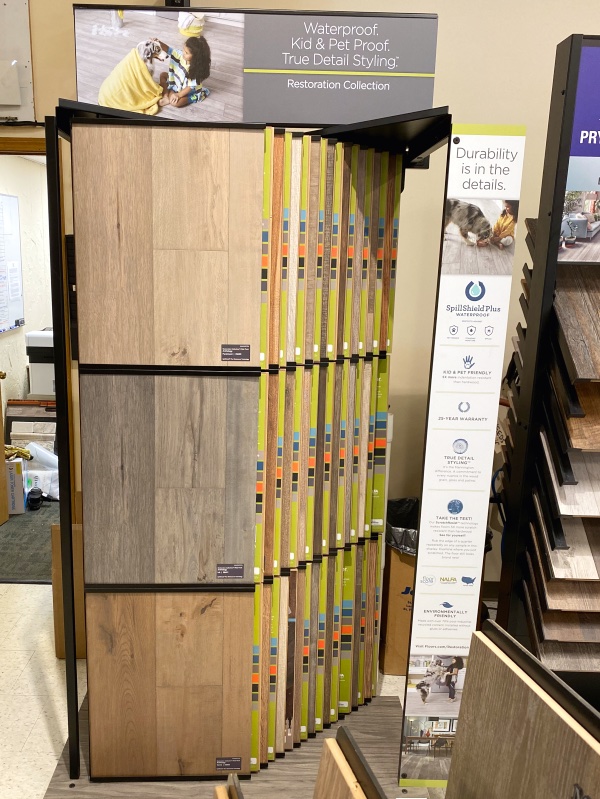 Quick Step - Whatever you choose, you'll find a durable, beautiful floor that can stand
up to all of life's messes.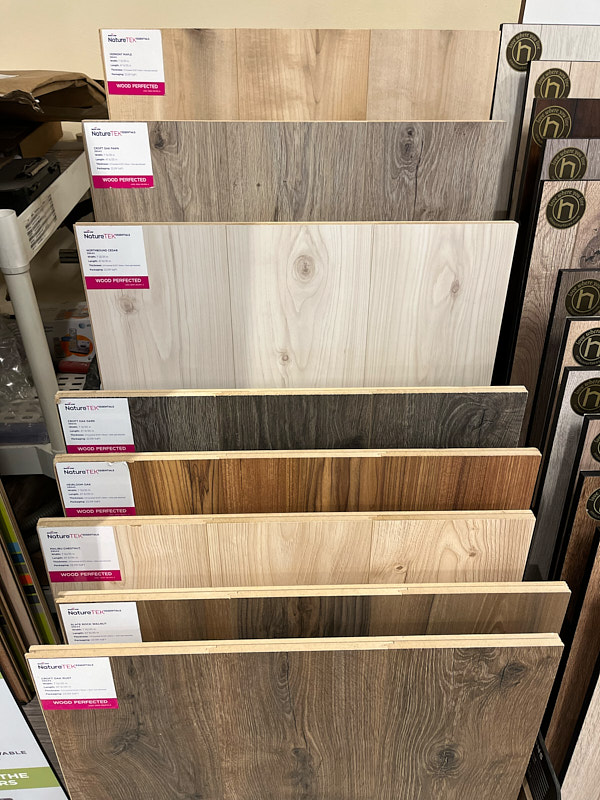 Inhaus - At Inhaus, we promise our floors will help give you every reason to love where you live—creating a foundation of personality, warmth and confidence for your home.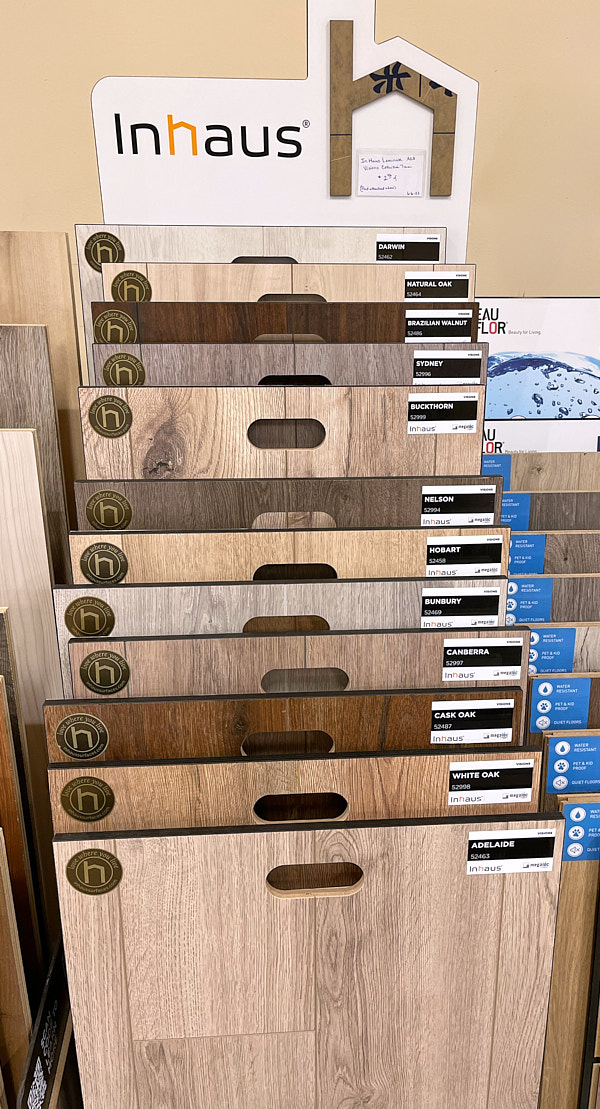 Our Hydrana collection is water resistant laminate with superior durability, superb underfoot comfort, noise reduction, and a Välinge 5G® locking system that provides a tight seal to lock out spills for up to 72 hours. Additionally, Hydrana's durability has been tested and given a remarkable AC5 wear rating, which is the
highest level of durability classification for a laminate product. This makes it a great flooring choice for both residential and commercial settings. The Hydrana collection features a 2mm attached pad which eliminates the need to purchase any additional underlayment.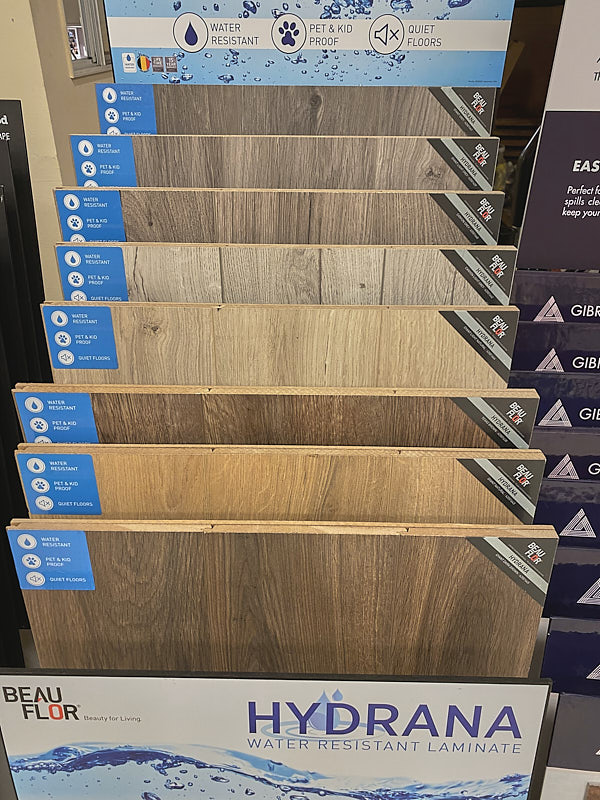 Atroguard and ScubaTech®combine the beauty of natural hardwood with the durability of laminate flooring plus the added benefit of water resistance.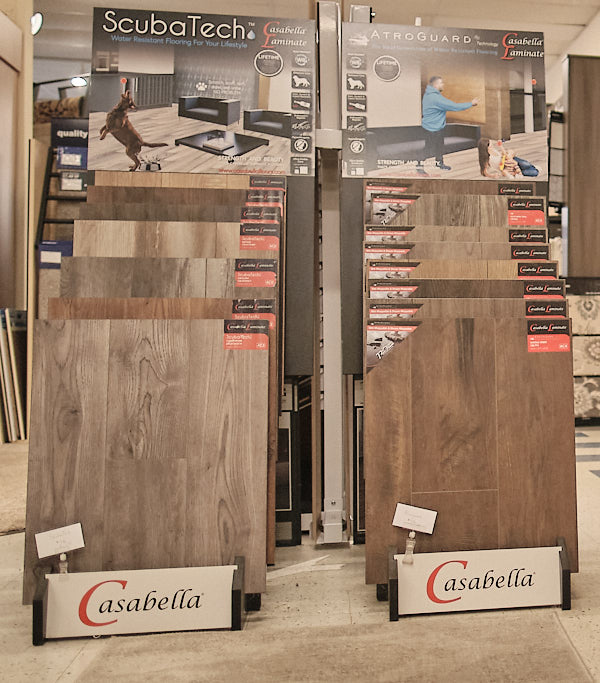 Do you think laminate flooring may be the right choice for your home? Contact us using the convenient on-page form, or by calling 618-234-2915 to learn more about our impressive selection of laminate flooring. We proudly serve Swansea, Belleville, Fairview Heights, Shiloh, O'Fallon, Caseyville, Millstadt, Mascoutah, Freeburg, SAFB, Smithton, Caseyville, Collinsville as well as the surrounding areas.