The hardwood flooring brands we carry are from some
of the best quality options on the market. This means you
are going to get quality floors that will make your home
Simply Beautiful.


Here's what you can expect to see in our store:


Baroque THE COST OF LUXURY JUST BECAME AFFORDABLE
Baroque is committed to creating great flooring in a range of classic
and contemporary styles that's accessible and affordable to everyone.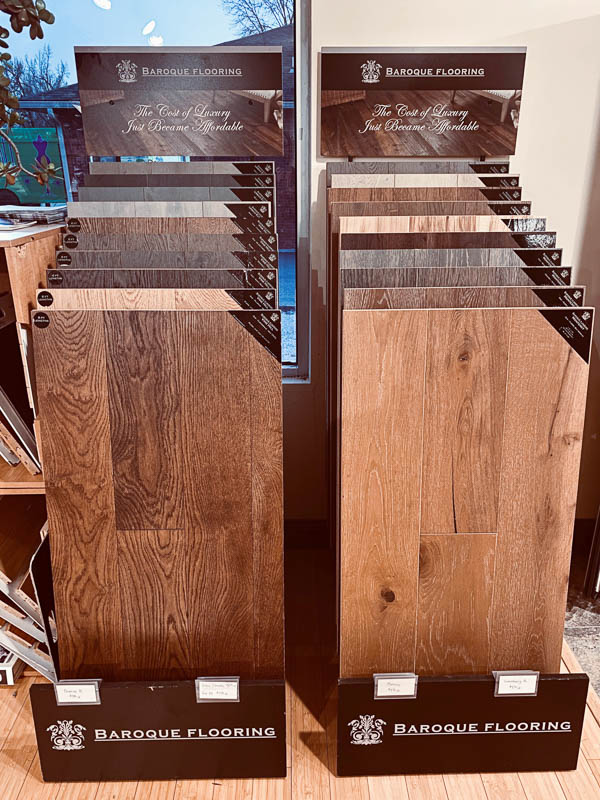 Emily Morrow Home. This luxurious, American-made
hardwood flooring offers exceptional durability, stability, and dent
resistance as well as superior protection from splashes, spill, and scuffs.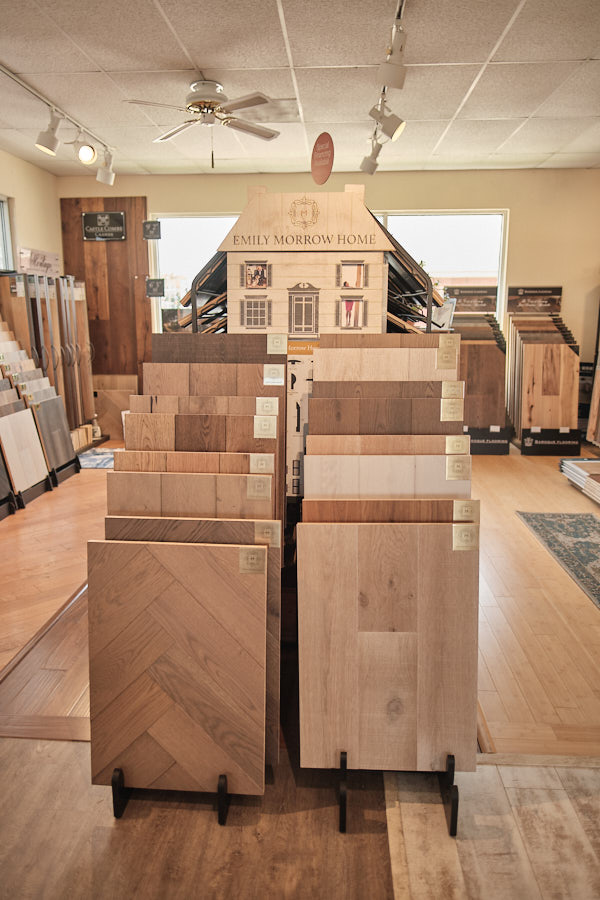 DuChateau Inspired by the beauty of nature, our precision-crafted
flooring elevates home into a place where you can really live. Oil finish
in the top picture and The Guild (urethane finish) in the next picture.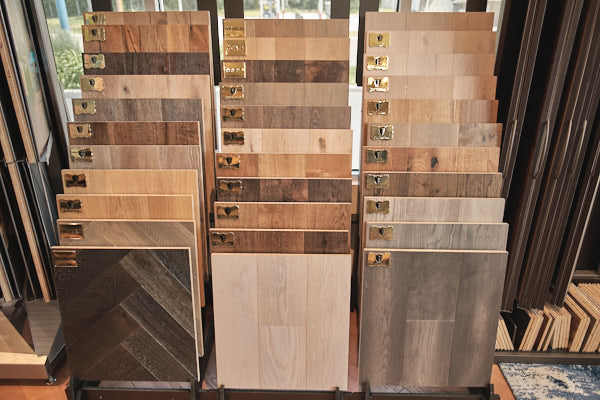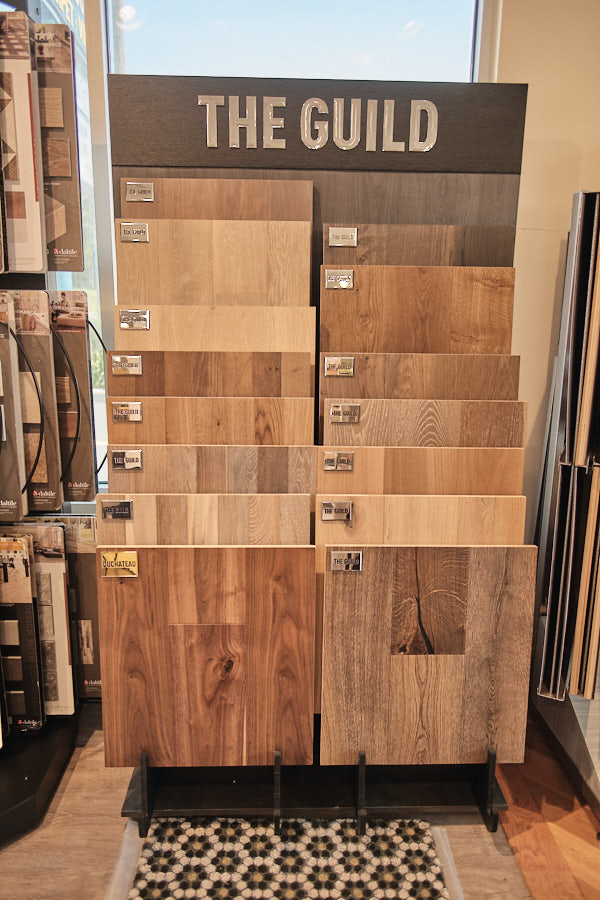 Montage Oil Finish - Portofino A Natural Oil Finish
penetrates the wood fibers and hardens them without altering the
natural look of the wood. They're easy to care for with periodic
applications of WOCA maintenance oil to nourish the wood and
bring back its luster. If a repair is needed, spot areas can be treated
without the need to treat the entire floor.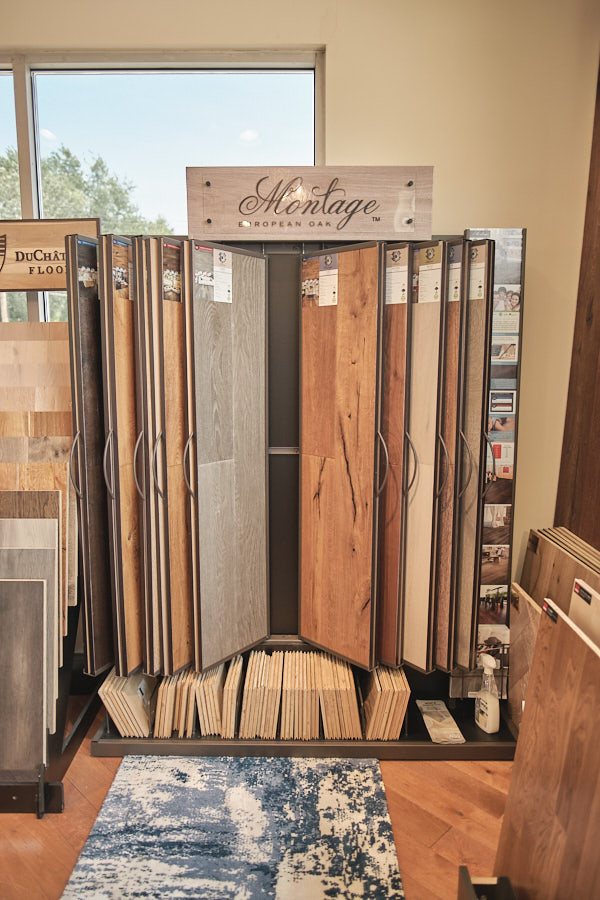 The Casabella® collection of Hardwood flooring from
around the world includes species of Oak, Maple, Cherry, Birch,
Asian Walnut, Hickory and more. In solid, engineered or locking con-
structions so that you can enjoy them almost anywhere in your home.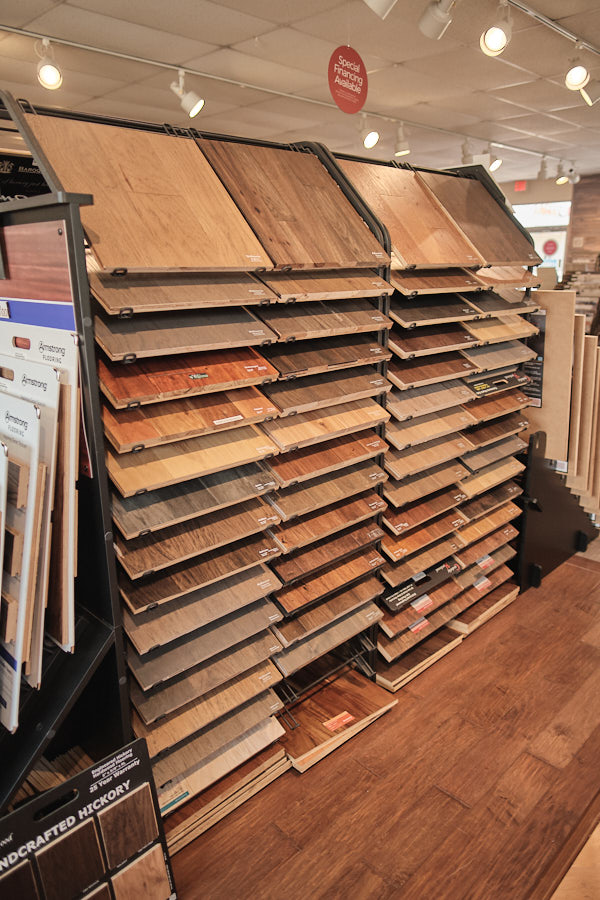 Somerset From sleek modern styles to rustic character and lightly
textured choices, you'll find flooring to make your space just what you
envision. Made in Kentucky with Appalachian lumber!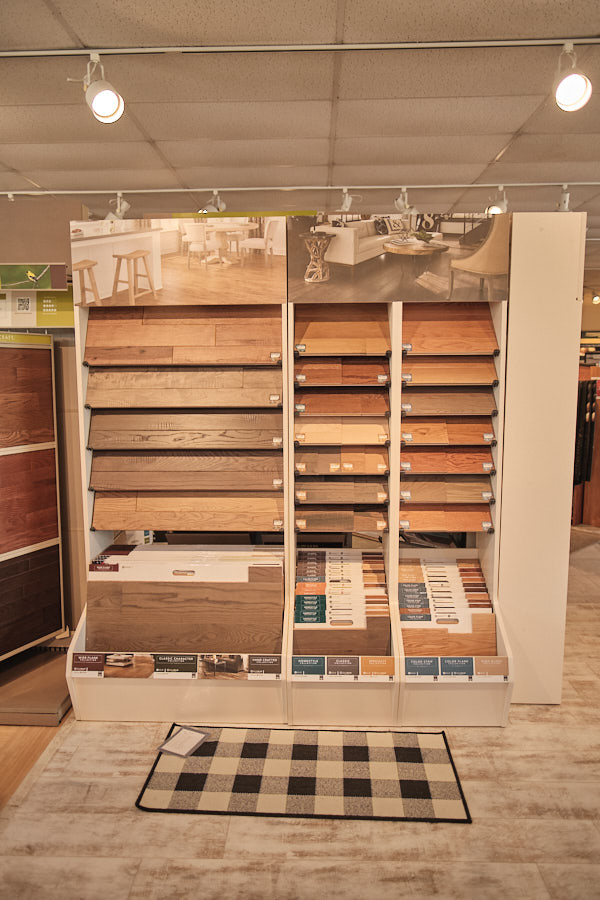 FloorCraft description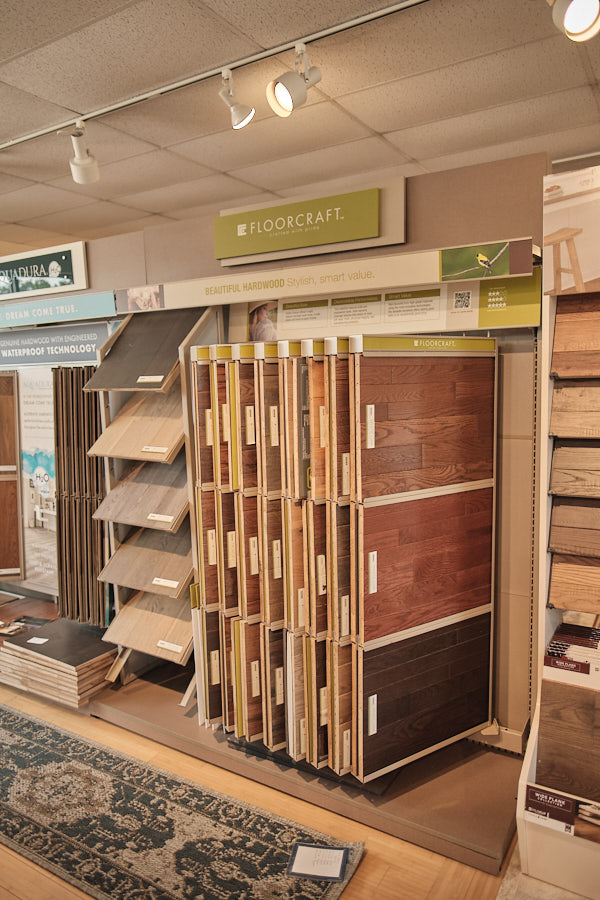 AquaDura H2O Waterproof Hardwood combines the realism of hardwood with the
benefit of water protection. Aquadura H2O combines a 1.2 mm genuine wood veneer
on top of an SPC core giving you a water-proof, kid-proof, and pet-proof protection.
(Moisture ratings for H20 Hardwood are the following:
• Up to 5 lbs per 1000' for Calcium Chloride test
• Up to 85% for RH test acceptable)
We recommend Resista hardwood cleaner.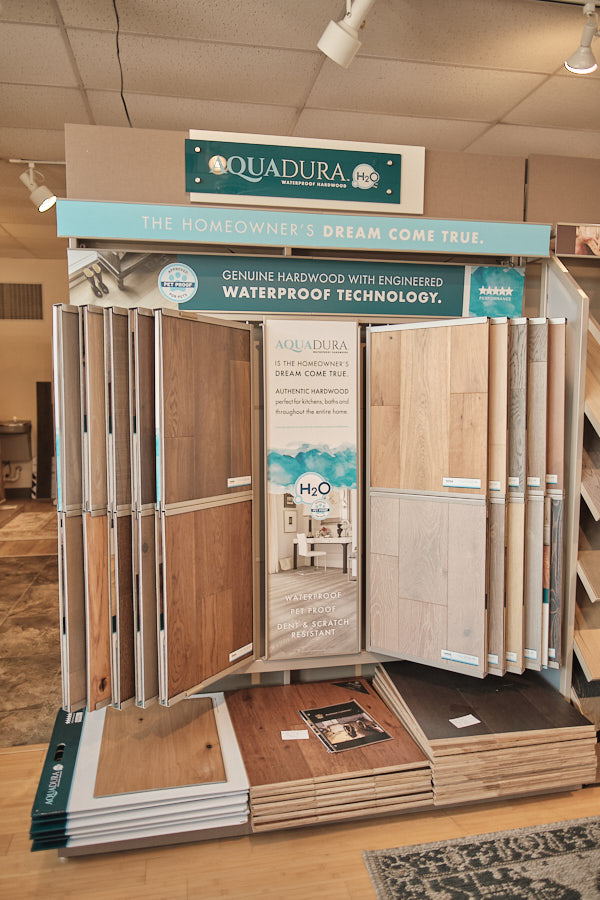 Kährs was founded in 1857 in the deep forests of southern Sweden. Today, it's one
of the oldest flooring companies in the world. Our key to success is our deep passion
for creating beautiful floors, reflected in high degree of craftsmanship and a constant
focus on quality.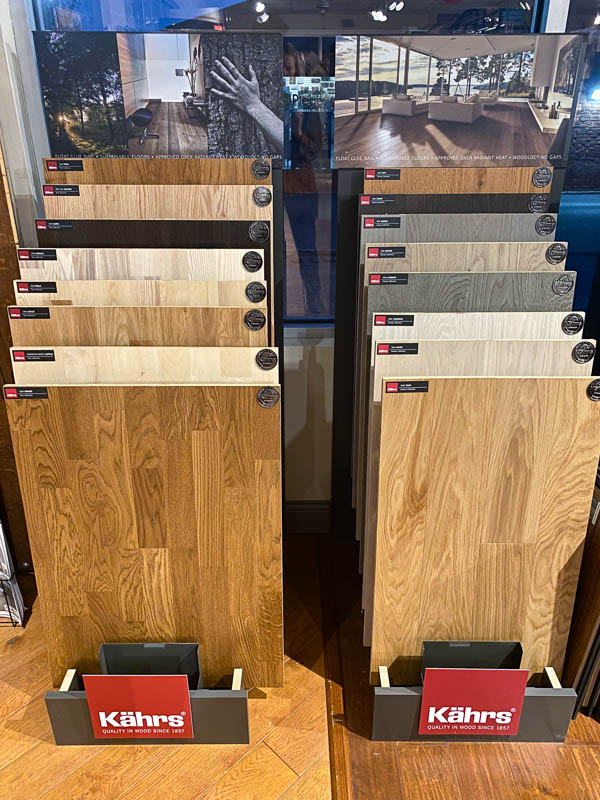 US Floors Bamboo The best bamboo flooring produced
today is Natural Bamboo. Natural Bamboo uses only exclusive and
proprietary Moso6® Premium 6 Year Moso Bamboo with 6 years of
maturity, selecting the base of the stalk for its superior strength and
hardness. The remainder of these stalks become consumer goods such as
chopsticks, plywood sheeting, furniture, window blinds, and even
pulp for paper products. Nothing is wasted.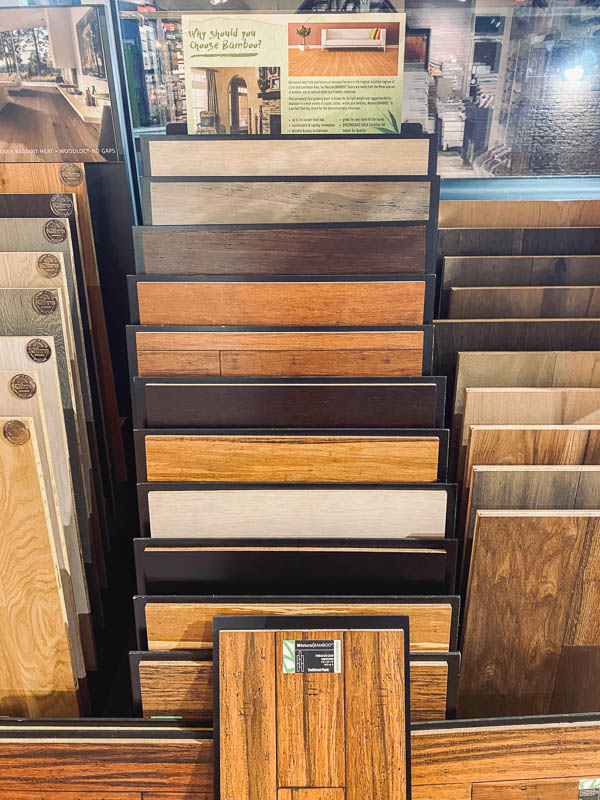 Wall Planks A From the Forest product made in Wisconsin
Easily transform an accent wall with ship lap and other great wood styles.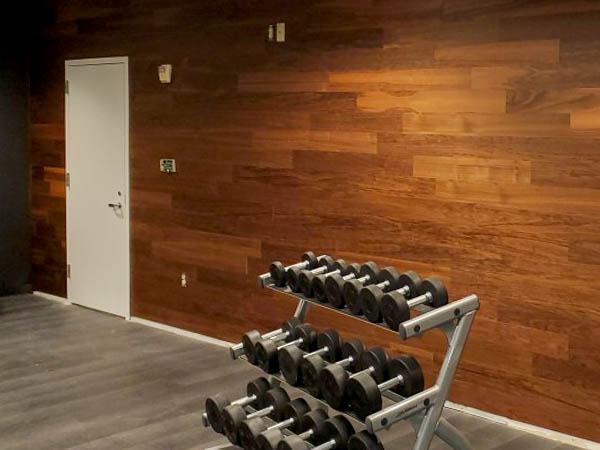 Once you have made your choices and decided upon which types are best for your home, the next step is letting our team handle your hardwood flooring installation. We ensure the finished project exceeds your expectations, and we'll even happily provide cleaning products to keep your hardwood floors in excellent condition. We are so sure that you will love your new floors that we even back them with the Ultimate Confidence Guarantee.


Contact us to learn more about how hardwood floors can beautify your home. We are proud to serve customers in Swansea, Belleville, Fairview Heights, O'Fallon, Scott AirForce Base, Mascoutah, Freeberg, Millstadt, Collinsville, Maryville, Glen Carbon, Smithton, Caseyville, Shiloh, Lebanon, Red Bud, IL, and the surrounding area.