Invest in Heavy-Duty Commercial Flooring in Belleville, IL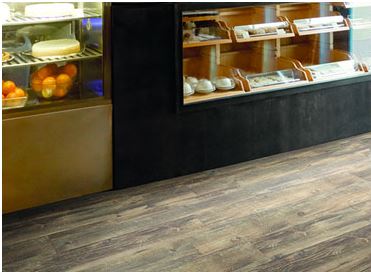 Much like in any well-designed residential space, flooring is one of the most fundamental aspects of your commercial space. It's one of the first things that customers and patrons will notice when they step foot in your building. Updating your workspace with an optimal flooring solution is an ideal way to give your space a renewed look and feel that will always make a strong, positive impression.
When you're in need of high-quality commercial flooring in Belleville, IL, locals know to turn to Collins Flooring America. At our expansive flooring showroom, we proudly carry all types of commercial floors designed with performance in mind. Any of our highly desirable choices are sure to stand up strong to constant foot traffic and maintain their remarkable appearance. From carpet tiles and cork flooring, you'll find an extensive selection of high-performance flooring materials that are sure to serve you well in your commercial space.
Choose from Our Extensive Collection of High-Performance Floors
Throughout the years, we've provided business owners with a wide variety of flooring options. No matter what type of work environment you operate in, you'll find an exceptional choice waiting for you in our showroom. Our flooring selections include:
Carpet Tiles
Ceramic Flooring
Cork Flooring
Hardwood Flooring
Laminate Flooring
Tile Flooring
Vinyl Flooring
The choices we have on offer come from many of the industry's leading names. By taking the time to understand each of our clients' unique needs, our design experts can then point you toward the materials that fit your needs in terms of appearance, performance, and price. Whatever your needs, you can rest assured that when you turn to our specialists for commercial flooring, you'll receive the right floors for your space.
Laying Your Commercial Floor Perfectly in Place
Investing in new commercial floors is an ideal way to enhance the appeal of your workspace and keep your employees and patrons comfortable and safe. Our knowledgeable crew members know that each workspace is as unique as those who use it every day. That's why make a point to balance your practical needs with your aesthetic preferences in a single, high-performance flooring solution.
Once you've chosen the ideal material for your business space, our team will provide you with a comprehensive commercial flooring installation to ensure your new floors are placed perfectly. Whatever the size or scope of your space, you can count on us to leave you with beautiful floors that will continue to impress you year after year.

Contact our specialists to find the right high-performance commercial floor for your business space. We proudly serve commercial and residential clients in Belleville, Swansea, Fairview Heights, Waterloo, and Collinsville, Illinois, as well as the surrounding areas.